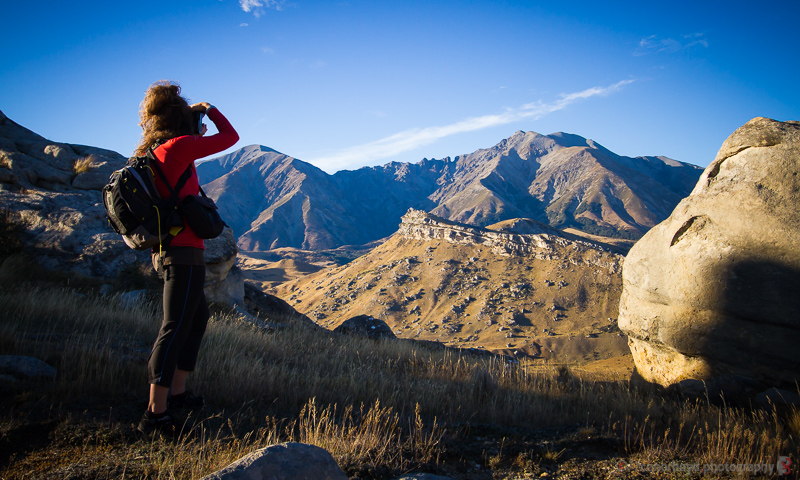 As well as touring the exhibition in the community hall, and viewing the original artwork on display and for sale, you may also like to spend your time in the village attending one or more of the workshops being held. There will be a map at the village community hall for location of workshops. Coffee and cake will be available to buy all day outside the Village Hall.
However hard we try to keep the costs down, we are moving to a small fee structure to help cover costs for the workshops we host. To go to a workshop, you will first need to buy a 'workshop ticket' (these will be $4) from the exhibition (cash or eftpos) and then take this ticket to the workshop, and hand it to the tutor at workshop venues, – workshops are usually one hour and materials provided – the SDC Libraries provided workshop on felting is free – but you need to book for that one (link below).
Workshop Timetable
The line up of workshops for 2023 consists of:
Needle felting, Stone carving, Ecology walk, Dorset Button making, Kids craft, Beading, Rock painting, Photography walk, Zentangle, Sensational Slime creation and Fabric Flower making.
Saturday 8th April
Time
Meet
Details
9am – Photo Trail
Village Hall
Join John O'Malley and Conor Boyd around the village for tips and tricks on landscape photography, conditions will dictate where exact location. Will probably require initial travel by car, so please be prepared to car-pool. (potentially Kura Tawhiti or beyond) – allow 2 hrs
9am – Kids Trickle Painting
21 Torlesse Place
Maree will guide children to trickle paint rocks with prepared stones with their own designs. These will be spray varnished later that evening when dry and will be available for you to hide around the village on Sunday. Pick them up from the cake marquee (next to hall) from Sunday morning onwards. Then you can spend some time finding each others' and hiding them again. Workshop is limited to 10 people. – 1 hour
10am – Botanicals Walk
Village Hall
Join Pat for a local bush and surroundings look at the flora and fauna that surrounds the village and local high country. Short walk and wander to explore. If chilly please be in warm clothing and whatever the weather – sturdy shoes (may run slightly over an hour.)
10.30am – Needle Felting
Village Hall Marquee
Join Izzy Malone, of Niffler's Fancy, as she introduces participants to the craft of needle felting! During the workshop you will design and create your own flower, using a variety of materials and tools. All materials will be supplied. Izzy will have some starter kits available for purchase after the workshop. Suitable for 12+ years.
Free. Bookings required. use this link to book If no spaces are available, please call (03) 318 7780 to be added to our waitlist. Organised by Selwyn District Libraries.
10.30am – Kids Zentangle
The Doug – 60 Trelissick Loop
Ildica will help kids draw with dots, curves, lines and orbs, to create a beautiful small piece of 'egg themed' tangle patterns artwork, built up in a simple and creative way. Suitable for ages 6 and up. 1 hour
11 am – Adults Trickle painting
21 Torlesse Place
This time adults will be guided by Maree to trickle paint rocks with prepared stones with their own drizzled designs, using various techniques and tools to create some 'arranged flow'. These will be spray varnished later that evening when dry and will be available for collection on Sunday. Pick them up from the cake marquee (next to hall) from Sunday morning onwards. Workshop is limited to 10 people. – 1 hour
12 noon – Kids Craft
15 Porter Place
Helene will guide children to explore their creativity in lots of different ways with a selection of natural materials to create some 3-dimensional designs, mini sculptures or pictures. – 1 hour
1.30pm – Kids Beading
33 Torlesse Place
Jackie will support children as they build their own necklace or bracelet from a wide selection of fancy and fantastic beads onto an elastic string. Supervision and help with tying the knot and sealing the join, is given, but their creativity can run loose! 1 hour
1.30pm – 3.30pm Rock Carving
19 Cheeseman Terrace
Dave is on hand to give you a chance to try your hand at stone carving – with various tools to share and some Oamaru stone chunks to start creating into a new form. You may not be rebuilding the Cathedral, but find out how this traditional craft feels as you sculpt the stone. The workshop is limited to 10 people . – 2 hours
Age restricted to 16+ (because we will be working with carving tools).
2pm – Sensational Slime
12 Porter Place
Sophie will lead a workshop for anyone aged 5 and older, including adults, to make their own batch of sensational satisfying slime. Each workshop is limited to 8 people. 1 hour
2pm – Fabric Flowers
60 Trelissick Loop
Evie will guide you through making a fabric flower with special templates to make it easy to create petals. Using cotton fabrics you can create your own flower to take away and add to a card, hair ornament or decoration for clothing. Materials supplied. 1 hour
10+ (or younger with supervision) as there will be needles and scissors in use.
3pm – Kids Craft
15 Porter Place
Helene will guide children to explore their creativity in lots of different ways with a selection of natural materials to create some 3-dimensional designs, mini sculptures or pictures. 1 hour
4.30pm – Decorate your bike Judging
Tennis Court at the Village Hall
Bring your decorated bike along for judging. 🙂 Children can enter this competition for free, but must decorate their bike (and themselves too if they wish), to win some creative and bike prizes – you must be able to ride your bike whilst decorated!
10.30-4pm – Selwyn District Edge Connector Vehicle
Parked at the Village Hall
Provided by Selwyn District Libraries, Spend some time with the Selwyn Libraries team exploring what is on offer aboard the Edge Connector Vehicle, their mobile service.
Take part in a Virtual Reality Experience, view the 3D printer at work, create and decorate your own Easter masks and baskets and take time to browse our shelves for art form related text or a great read.  All day
Sunday 9th April
Time
Meet
Details
9.30am – Easter Egg Hunt
Village Hall
The annual hunt is on again, no cash donations but please get your donation of chocolate eggs to 19 Slalom Place before 8.30am on Easter Sunday (and extra bunnies will also be welcome at 8.30am to help set up)
10.30am – Kids Craft
15 Porter Place
Helene will guide children to explore their creativity with a selection of natural materials to create some 3 dimensional designs, mini sculptures or pictures. 1 hour

10.30am – Dorset Button making
The Doug – 60 Trelissick Loop
Rediscover this old craft before buttons as we know them now were born. Using a craft thread and brass ring you'll create your own decorative button. It does need a good amount of needle work control, so suitable for older kids and adults. (younger kids could try the fabric flower making.
16+ (or school aged kids with supervision) as there will be scissors and needles in use. 1 hour
12 noon – Zentangle Duo
The Doug – 60 Trelissick Loop
Adult and child – get creative together! Come along to an easy-to-learn, relaxing, and fun way to create beautiful images by drawing structured patterns. This Zentangle class will run as a creative project to do as a pair. If you want to come along with a friend (of any age) and work together you are also most welcome. This workshop is for all ages. 1 hour
1.30pm – Kids Beading
33 Torlesse Place
Jackie will support children as they build their own necklace or bracelet from a wide selection of fancy and fantastic beads onto an elastic string. Supervision and help with tying the knot and sealing the join, is given, but their creativity can run loose! 1 hour
2pm – Zentangle
The Doug – 60 Trelissick Loop
An easy-to-learn, relaxing, and fun way to create beautiful images by drawing structured patterns. Come along and see how your creativity appears in the Zentangle zone. Ildica will guide you through creating non-representative art work by drawing structured 'tangles'. This workshop is for adults and older kids. There is a session for younger children on Saturday, and also an adult and child session earlier on Sunday. 1 hour
2pm – Sensational Slime
12 Porter Place
Sophie will lead a workshop for anyone aged 5 and older, including adults, to make their own batch of sensational satisfying slime. Workshop is limited to 8 people. 1 hour